After years of struggling to find beautiful printed bikinis suited to a womens figure, I decided to create Isla In Bloom swimwear. A label that would place a high importance on quality of fit to ensure our wearers felt their most confident whilst relaxing on their local beach or holidaying on a summer vacation. For women to feel their best, I knew the construction of the bikinis was key.
Each style has been designed with a consideration for different body types. Our tie-side bikini bottoms give you the flexibility to choose where you would like them to sit on your hips, allowing you to adjust the fit and adapt the bottoms to your body shape. The tie-sides give you the ability to tighten or loosen the bottoms and as a result, they fit more women!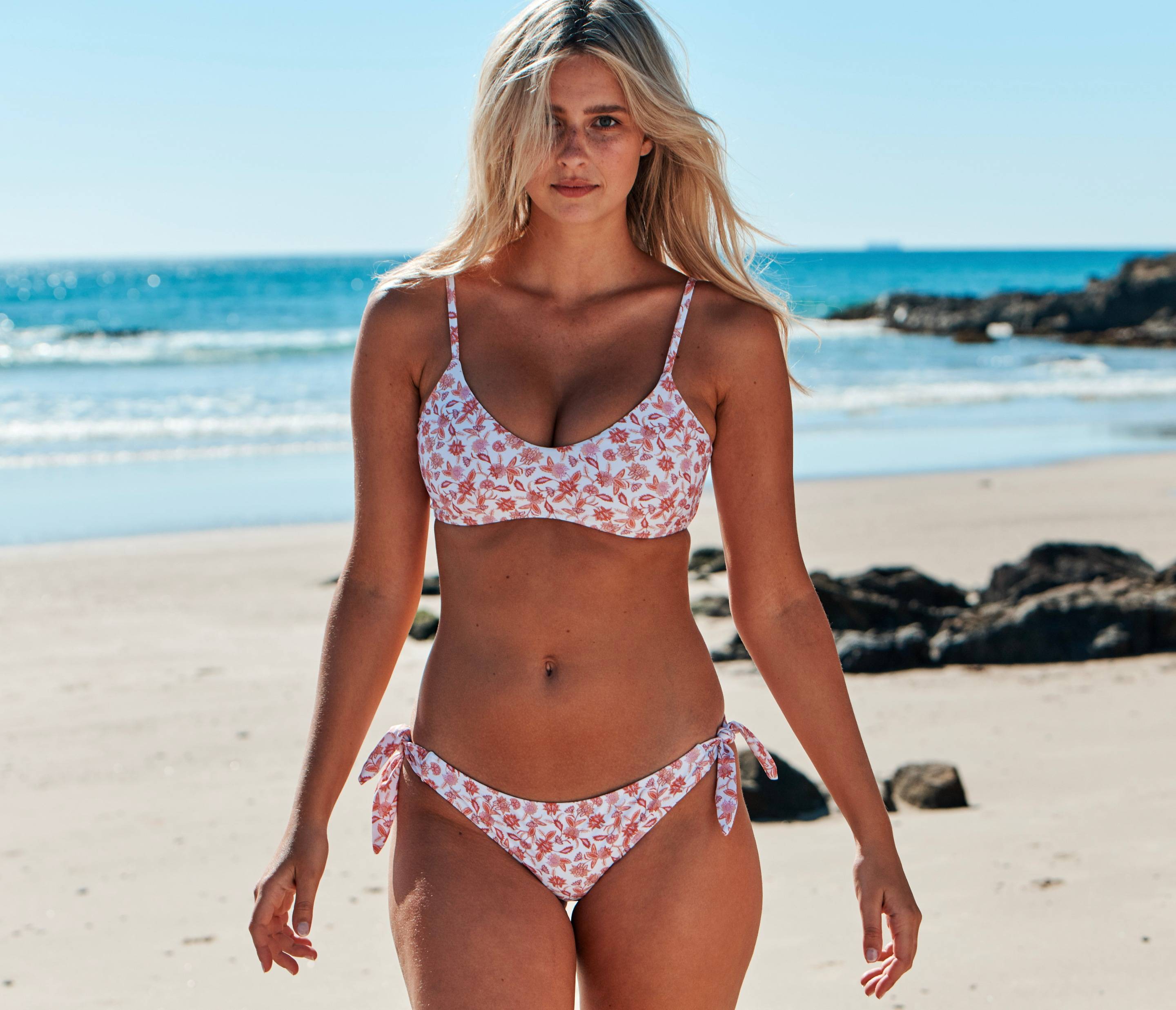 When browsing through the Isla In Bloom swimwear range, you'll notice our current collection of bikini tops feature adjustable over-the-shoulder straps. The straps can be tightened or loosened allowing you to customise the fit to your own body for ultimate comfort. Our adjustable strap tops cater for a wide range of bust sizes, as well as women who have broad or narrow shoulders.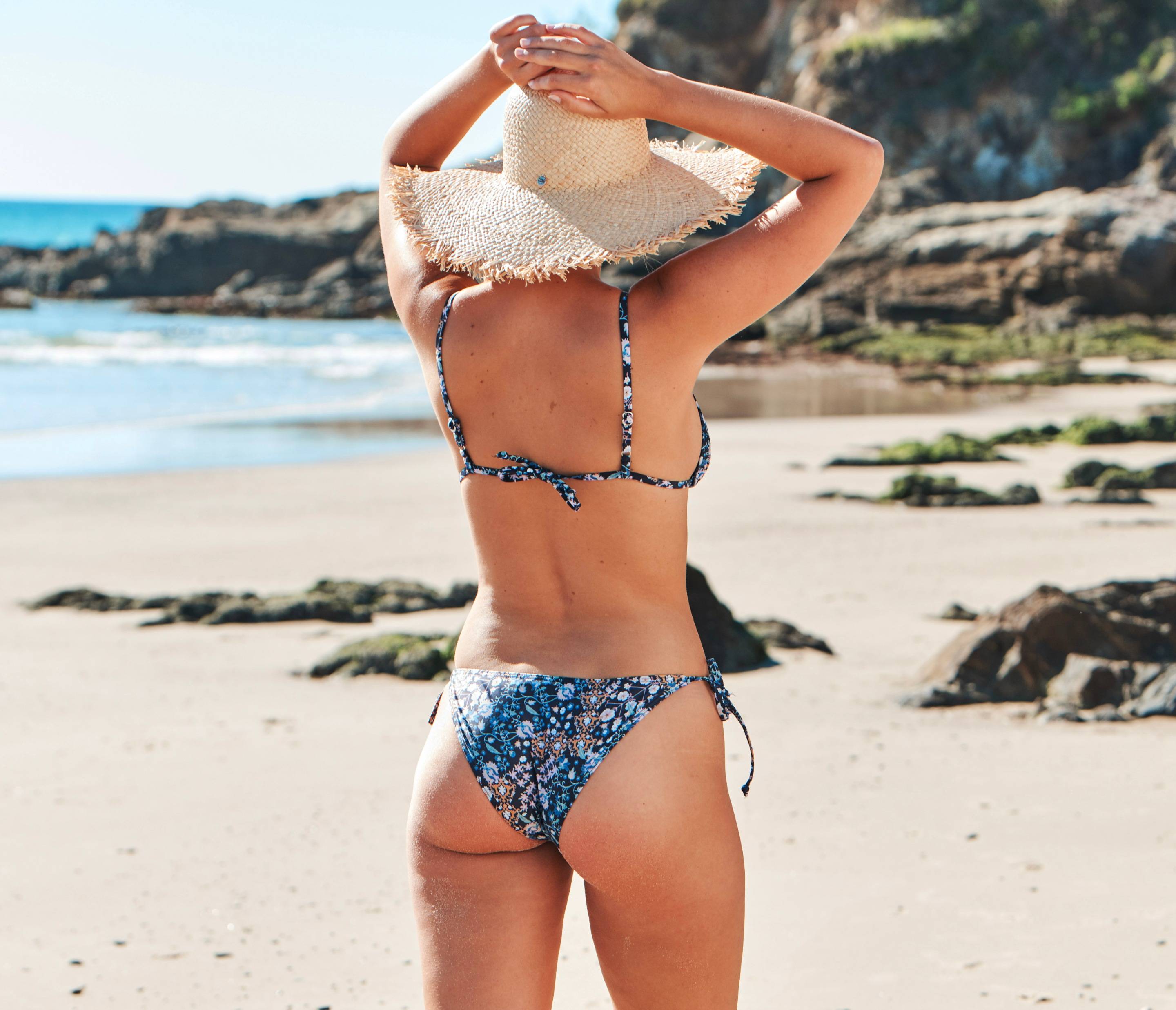 We all know that feeling of finding a gorgeous bikini, only to try it on and find the fixed side creates a 'muffin top' for those who don't fit the exact measurements or the shoulder straps are too loose or too tight. Our tie-side bottoms and adjustable strap tops eliminate this! Read some of our customer reviews on fit here.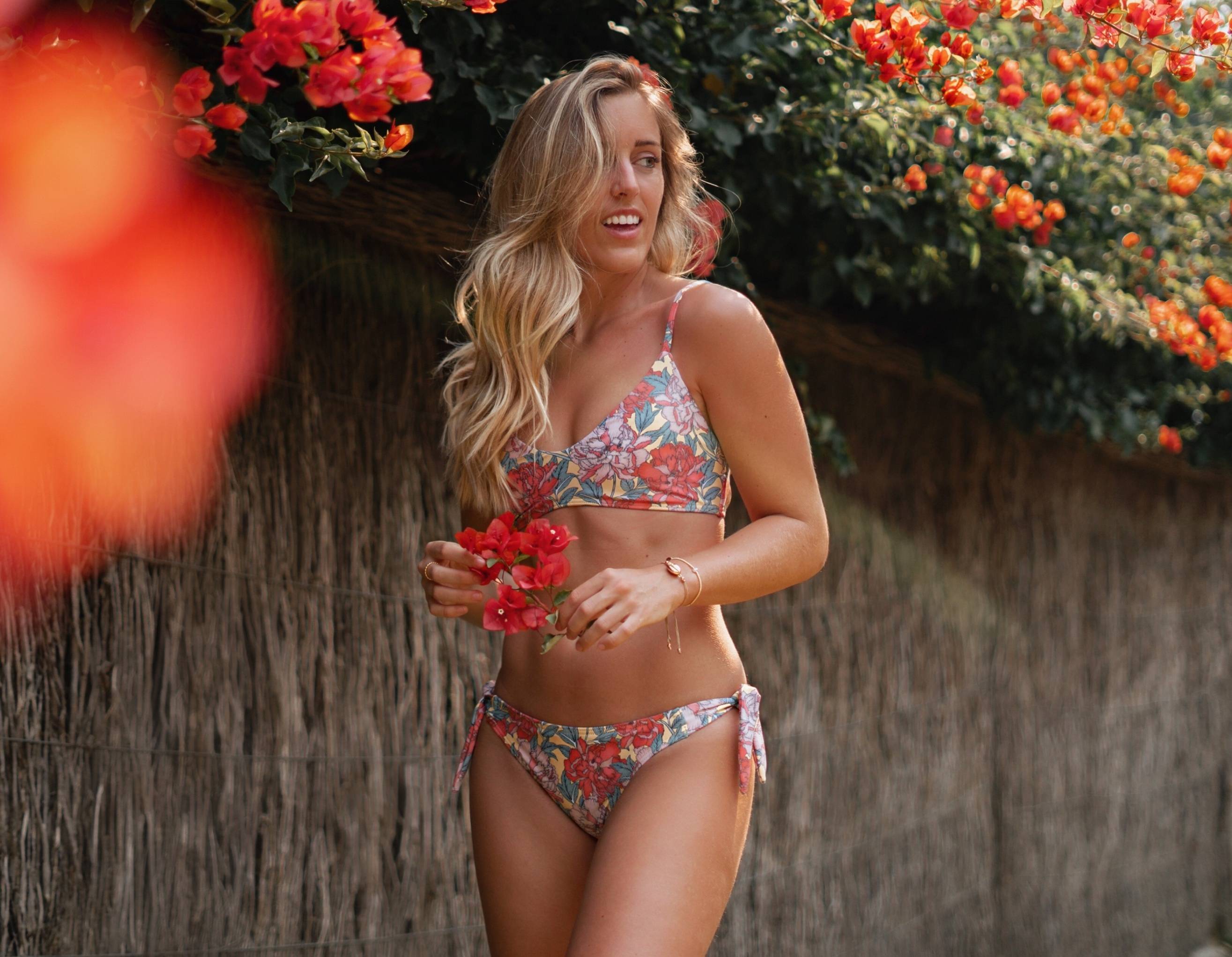 Ranging from a size 8 to a 16, our effortless swimwear styles are designed to flatter your shape. Working towards body positivity and acknowledging diversity all over the world, I wanted to create a collection that was more inclusive than your average brand, for the many different body shapes of women. We work hard on quality of fit for all our pieces and we would love your feedback on our styles so we can adjust our patterns for the next production run.
Browse our latest collection - Summer Nostalgia.