Our commitment to people & our planet
Every year in April, Fashion Revolution Week brings forward a movement to strongly influence and urge brands to make a change in the way their clothing is made and for consumers to ignite a conversation and ask their favourite fashion labels #whomademyclothes and #whatsinmyclothes? These core values of the movement resonate wholeheartedly with us, aligning with our mission of creating ethical and sustainable swimwear that doesn't come at the cost of our environment and the people who bring our designs to life. In support of this, we thought it was the perfect time to share even more transparency on our approach and production methods to create Isla In Bloom swimwear.
Ethical & sustainable swimwear
At Isla In Bloom, we have a strong commitment to only work with supply partners who we can form genuine relationships with and who share the same values and beliefs towards ethical trade and sustainability. Each step of the way is carefully considered by working closely with our production team. From the creation of our style concepts and bringing these to life with our pattern makers, to dreaming up our feminine, signature florals and bohemian-inspired prints. All the way through to the cutting process, before being made by our team of seamstresses. Our guiding principle is being able to create beautiful, sustainable and ethically made swimwear of a premium quality, which gives others the choice to support and shop with labels like ourselves.
Protecting our oceans & marine life
Our ocean is under threat. Over 100,000 marine species lives are lost each year as a result of being entangled in ocean plastics. There are around 46,000 pieces of plastic per square mile in the ocean, equating to 5.25 trillion pieces in total. When we initially researched which materials to use, these incredible figures are what urged us to commit to using swimwear fabrics made from recycled ocean waste.
It's vital to our brand to be part of the solution in cleaning up our ocean. Not only because it is the life source of our beautiful earth, but it is also where we get to enjoy endless summer days in Isla In Bloom swimwear. This makes it our commitment to ensure we make better choices towards contributing to a cleaner ocean and encouraging our community to do the same.
We knew our fabric had to be made from recycled ocean waste and we went through a rigorous testing process of all of the low-impact textile options with transparent and ethical supply chains. It also had to be durable and of premium quality with a luxe feel that's soft to touch.
Our chosen fabric is a 100% regenerative nylon fabric and our lining is polyester yarn, all made from recycled plastic and ocean waste. It is made in Italy which is renowned worldwide for making the best recycled fabrics due to their manufacturing processes to create recycled yarn. We source our fabric from our textile partner locally in Surry Hills, Sydney.
It's our philosophy to create swimwear that meets strict ethical criteria like fair wage remuneration and working hours, compensation for working overtime at an increased rate, working conditions that adhere to health and safety laws and no child labour. Working with production partners local to our headquarters in Alexandria, Sydney, has meant that we've been able to see firsthand the working conditions and the industry certifications that support all of the required laws for an ethical workplace.
The authentic relationships we have built with our partners allows us to work extremely close with them and as a result, be closer to the development and refinement of our swimwear styles, the fabrics we work with and the printing methods we use.
Our fabric is sent from our textile supplier in Surry Hills to our printer in Alexandria who brings our signature, floral prints to life using water-based and eco-friendly recycled inks. These prints are a strong part of our identity. They are the personality of our brand making it all the more important that they are exclusively designed by artists in Byron Bay - individuals who understand the playful, feminine vibe we want to embody.
It's a close, collaborative process between our print partners and artists to test and refine the outcome, adapting the designs and colours in the prints so they show up on fabric as beautiful as they do on screen. Our printer then sends the fabric to our cutter in Marrickville who prepares all of the cutwork for our styles. The fabric is then dropped off a few doors down to our swimwear maker, Shirley and her team. Each of our partners have individual strengths and skills which is why we have chosen to work with them. We recognise the unique quality of their production and artisanship is important to the contribution of our consciously made swimwear.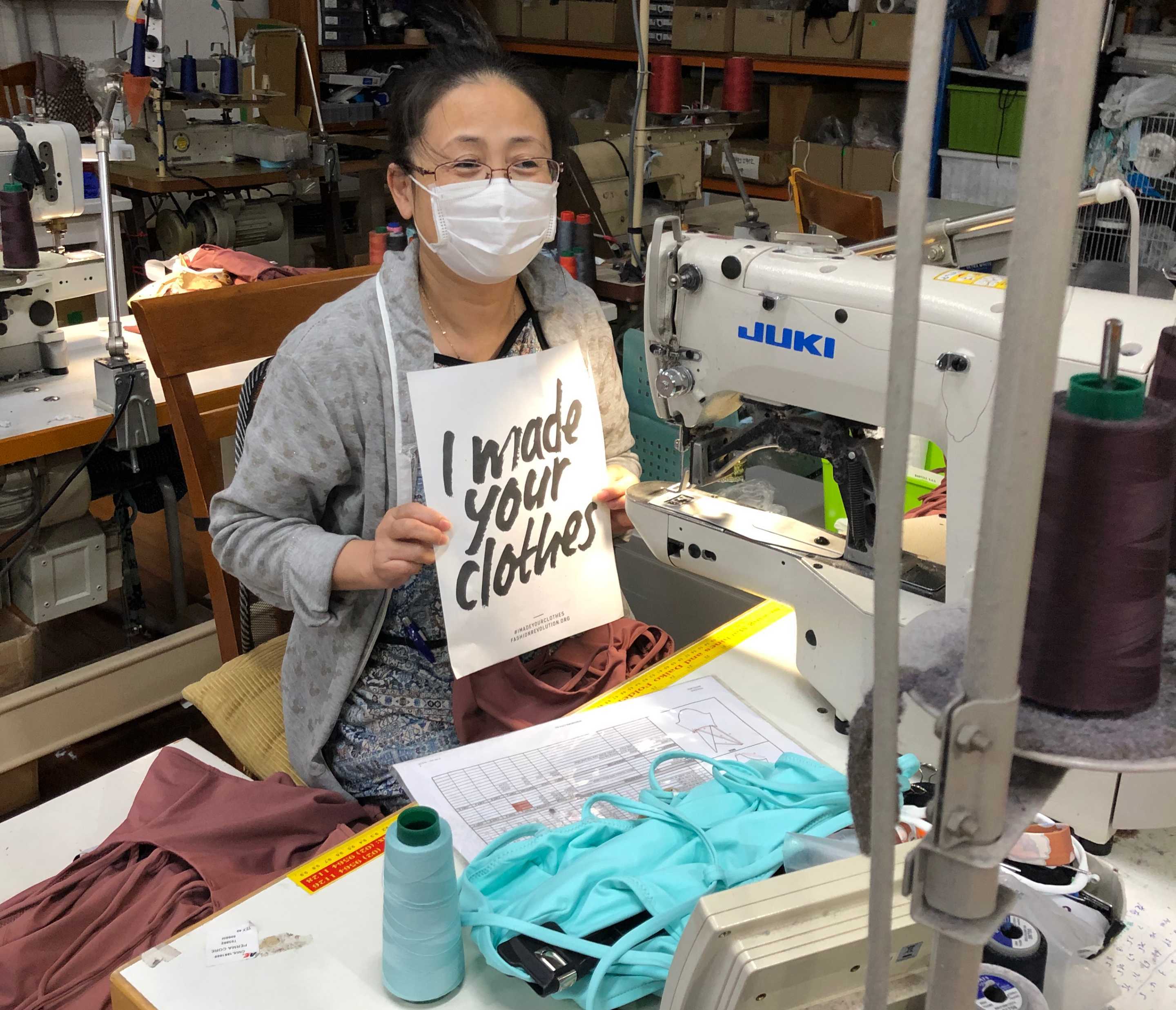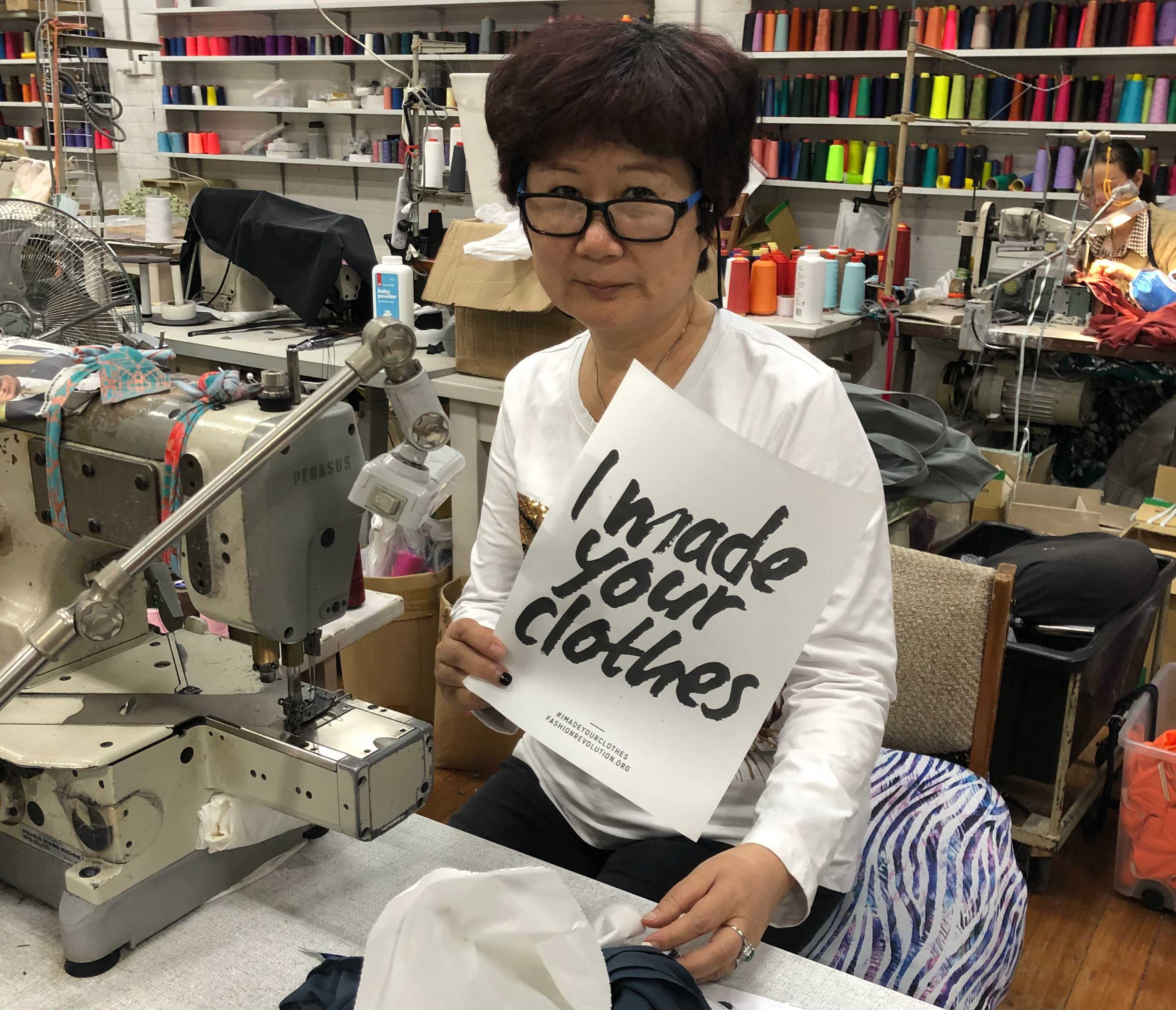 Having sustainable packaging materials brings us full circle in our mission to produce ethical and sustainable swimwear. We support local Australian businesses by purchasing recycled tissue paper, recycled hang tag paper and biodegradable courier satchels all while supporting small start-ups in their endeavour to create eco-friendly options for brands like us.

We commit to the Fashion Revolution movement as it naturally embodies the values of our brand which is complete transparency to our customers. We want to encourage other fashion labels to also adopt these ethical and sustainable practices as we all have a responsibility to make principled choices. We encourage this not only to help the world progress into a new era of fashion and the way it is produced, but to also help change the mindset of individuals worldwide.
Without our dedicated partners, we wouldn't be able to bring our creative ideas to life. They deserve our thanks and our support so that they are paid well, treated fairly and enjoy their workplace. A basic human right that so many of us have.
At Isla In Bloom, we're proud to make all of our swimwear locally in Sydney and we want you to know that your swimwear is produced fairly and safely with sustainability at the heart of all of our decisions. The transparency of the whole production journey is what allows us all to make better choices opting for conscious, sustainable and ethical fashion alternatives.