Time travel back to your favourite holiday destination – mornings spent soaking in the sun at the beach, the emerald ocean inviting you in for a dip; days spent meandering through alleyways, bazaars and souks window-shopping for quirky keepsakes; endless afternoons lounging by the pool under a canopy of blazing bougainvillea, paperback novel and aperitivo in hand; a sumptuous seafood feast for dinner shared with friends; the whispering waves and the warm, sweet scented breeze lulling you to sleep at night...
Salty hair. Sun-kissed skin. Sandy feet. And a pocketful of memories.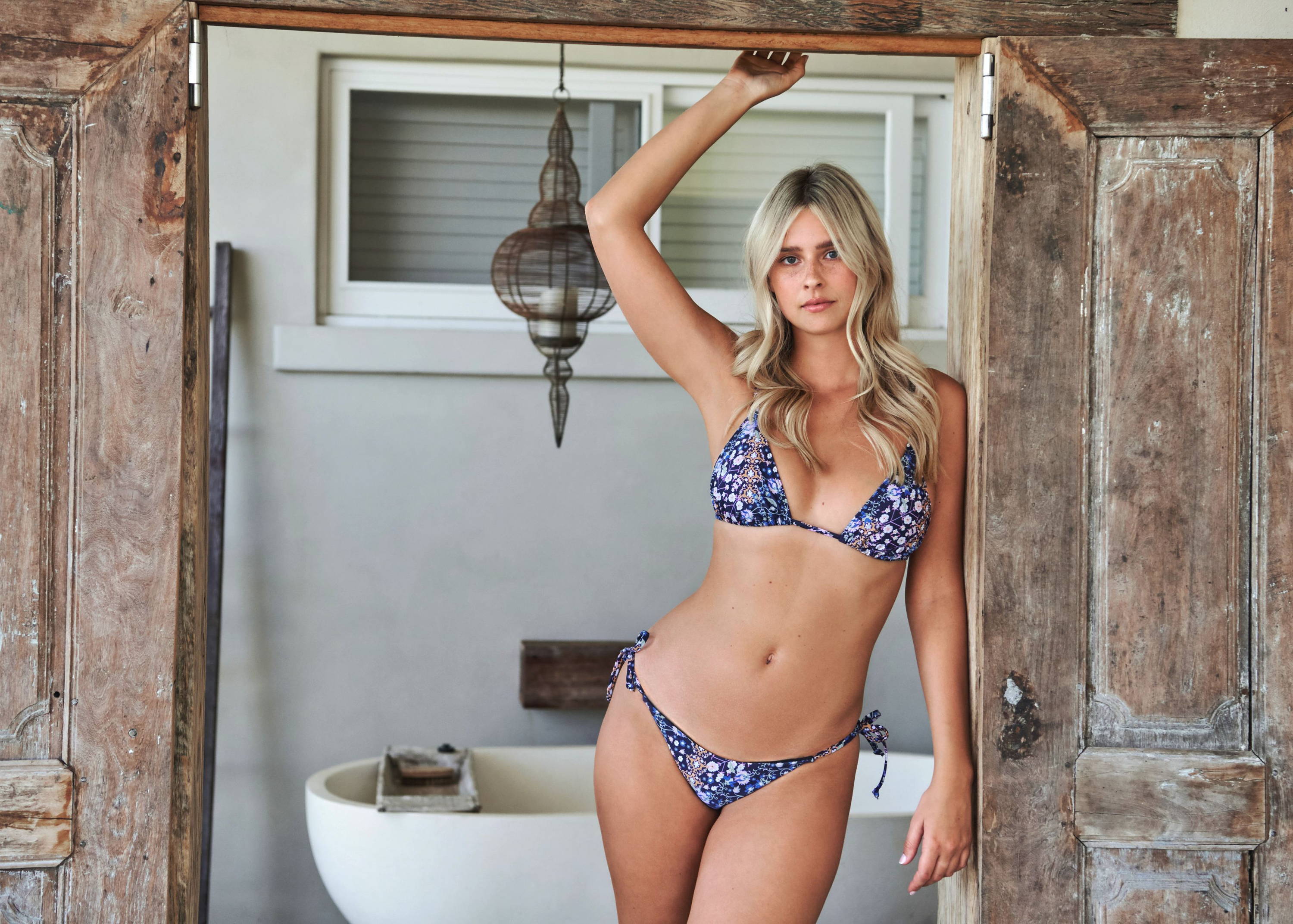 BEAUTIFULLY BOLD SWIMWEAR
Isla In Bloom is an Australian-made boutique swimwear label inspired by travel destinations around the world that capture us with their beauty. Sun drenched beaches, a laid-back vibe, fresh, flavoursome food, mesmerising sights and sounds at every corner, and a desire to live in the moment.
Our collection redefines classic swimwear styles. It's beautifully, bold statement prints are designed by artists in Byron Bay, Australia, and come in vibrant, passionate colours that capture our sense of adventure.
Our sustainable Italian fabrics are made from regenerated Econyl®, a 100% regenerative nylon made from recycled plastic and ocean waste. The result is a premium product with a feel that is luxuriously soft and durable. All of our styles are mix and match and are available in all prints to cater for different tastes.
Our focus is on fit and quality to give the modern women swimwear that flatters her figure. Our swimwear is designed and made in Australia so we can manage the quality of production closely. We made a conscious decision to create beautiful swimwear that empowers women – both our creators and our customers and we're so excited to bring you our first collection.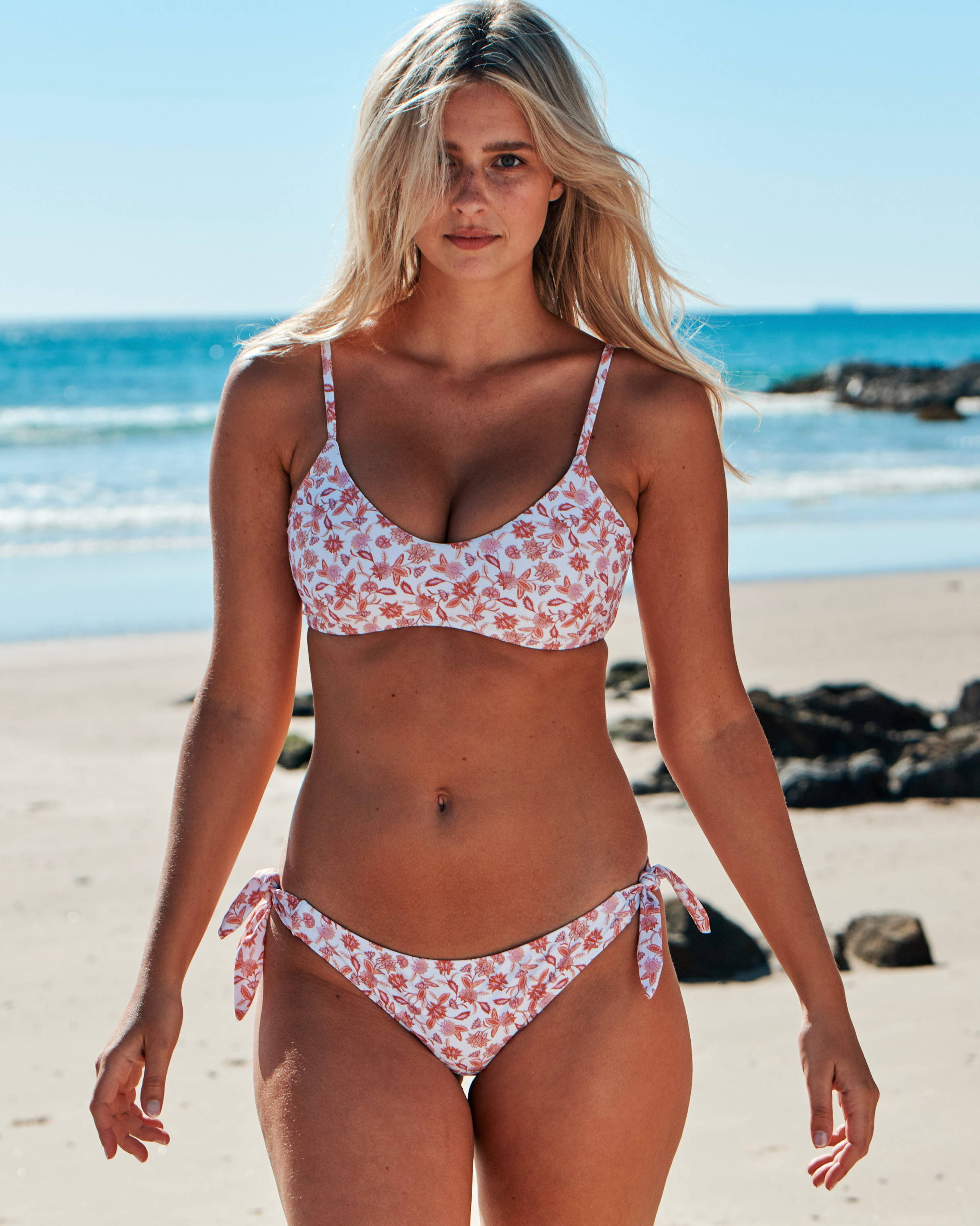 Each piece is handmade in Sydney from regenerated nylon fabric, sourced from Italy. We print our exclusive designs with earth friendly and recycled inks, wrap your beautiful swimwear in acid free, recycled tissue paper and deliver it to you in pretty pink, compostable mailers.