Our girl is a wanderer at heart. A summer dreamer who longs for days spent in the sunshine, lounging next to a canopy of blooming bougainvillea, paperback novel and aperitivo in hand. She values exploring new places and being by the ocean with loved ones, making memories that take her from one summer to the next. To her, the sweet scent of coconut sunscreen, sunkissed skin, salty hair and sandy feet is a sign of a day well spent.
She wants to wear swimsuits that make her feel happy and feminine. Swimsuits adorned in unique bohemian floral prints allowing her to express her sense of style and make her feel confident.
Sophisticated pieces in classic styles are her favourite. Pieces for minimal tan lines and effortless wear. She wants swimwear with soft edging that molds to her body or that can be adjusted to her shape.
Quality is important to her and reflected in the soft fabric and longevity of the pieces she buys. She wants a brand that considers the female shape in all its forms and one that makes better choices for the environment. Pieces that have been thoughtfully designed at every stage, from concept to creation.
Our girl wants to feel her best when she wears swimwear, that's why she chooses Isla In Bloom.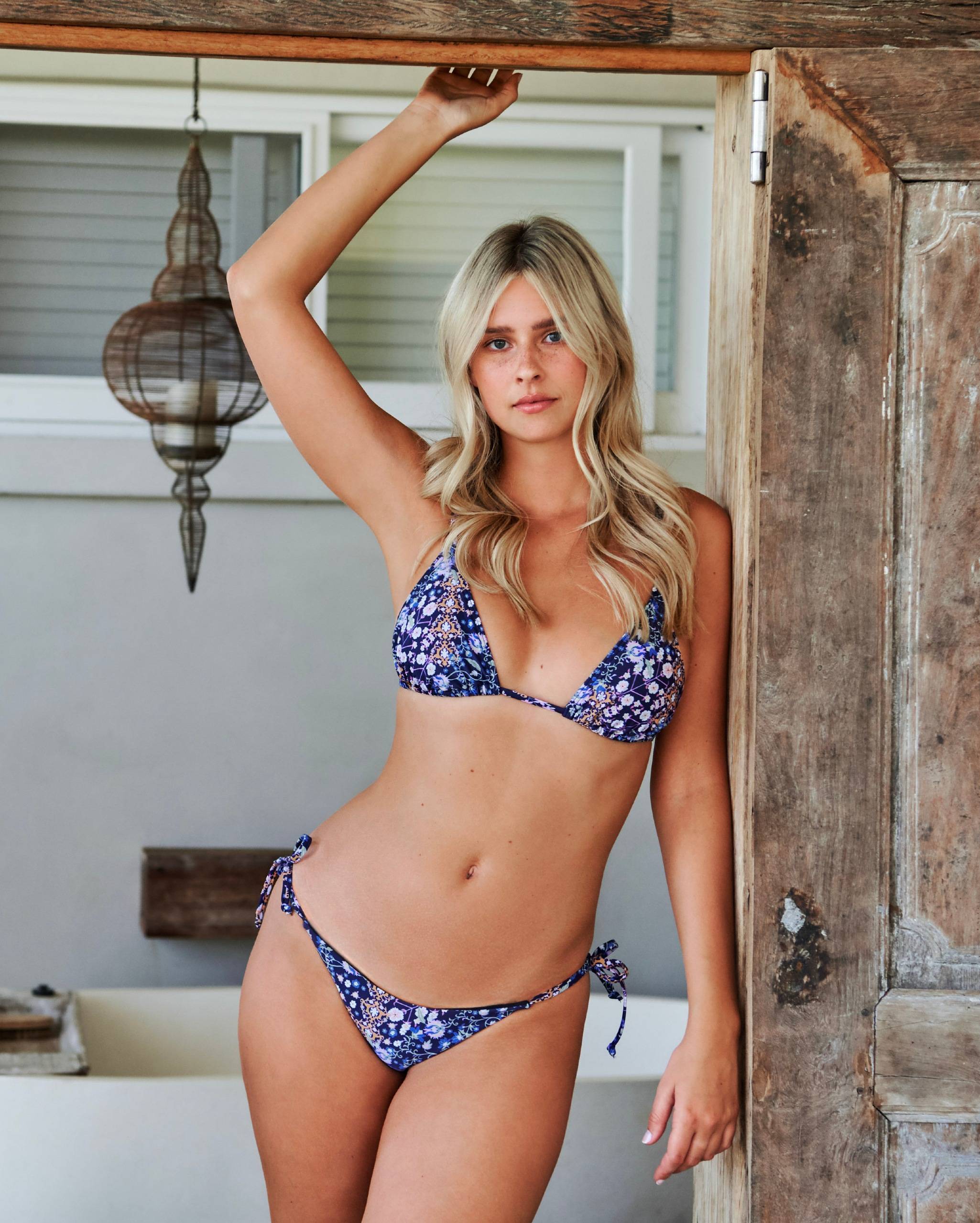 Isla In Bloom encapsulates a love of wanderlust and eternal travel. Born on Australian shores from a love of colour, our boutique swimwear label was created for women who love to express their style through beautifully bold, feminine prints.
Redefining classic swimwear styles, each piece is made with purpose. Sustainability and functionality is at the forefront of our design and production process. Using Italian fabrics made from regenerated Econyl®, we have thoughtfully produced a premium product with a luxuriously soft feel, whilst adhering to our strong commitment of protecting and cleaning up our ocean.
Designed and made in Australia, our styles are based on the female figure, consciously noting how our bodies are continuously changing. Careful consideration has been given to each design, including timeless shapes featuring tie-side bikini bottoms and adjustable over the shoulder straps. Soft edging molds the styles to each woman's body. Soft enough to not cut in and firm enough to be supportive and long-lasting.
With an end goal of creating classic styles that flatter a woman's figure, we've created versatile swimwear to empower women, allowing them to feel confident in a bikini all summer long.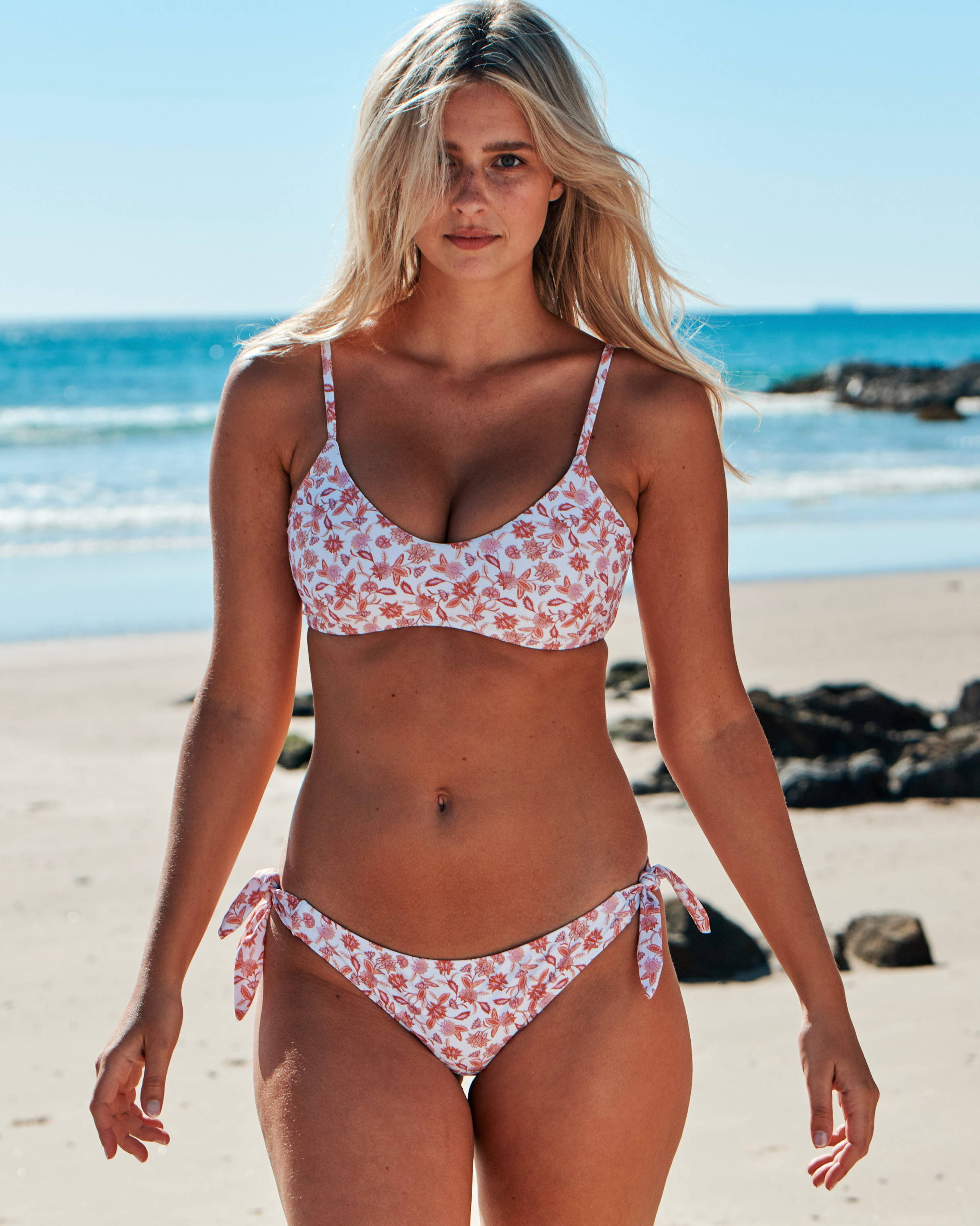 Each piece is handmade in Sydney from regenerated nylon fabric, sourced from Italy. We print our exclusive designs with earth friendly and recycled inks, wrap your beautiful swimwear in acid free, recycled tissue paper and deliver it to you in pretty pink, compostable mailers.