Picture an idyllic beach cove filled with warm sunlight. The sand is dotted with striped umbrellas and ice cold refreshing cocktails are being served. The scene is set amongst a blossom filled backdrop. You could be sunbaking in Positano, basking in the cool waters of Sicily or relaxing on the black sand beaches in Santorini. The atmosphere is filled with laughter, the sound of happy memories being made on vacation. This is our Summer Nostalgia.
Summer Nostalgia is the first collection for Isla In Bloom. A collection made for the dreamer. The effortless romantic who immerses herself in sunshine filled days of adventure. The bohemian inspired prints are beautifully feminine. Each romantic floral designed by artists in Byron Bay Australia.
The collection features the Peony, Mia, Siena, Lola and Bodhi. All inspired by beautiful destinations around the world.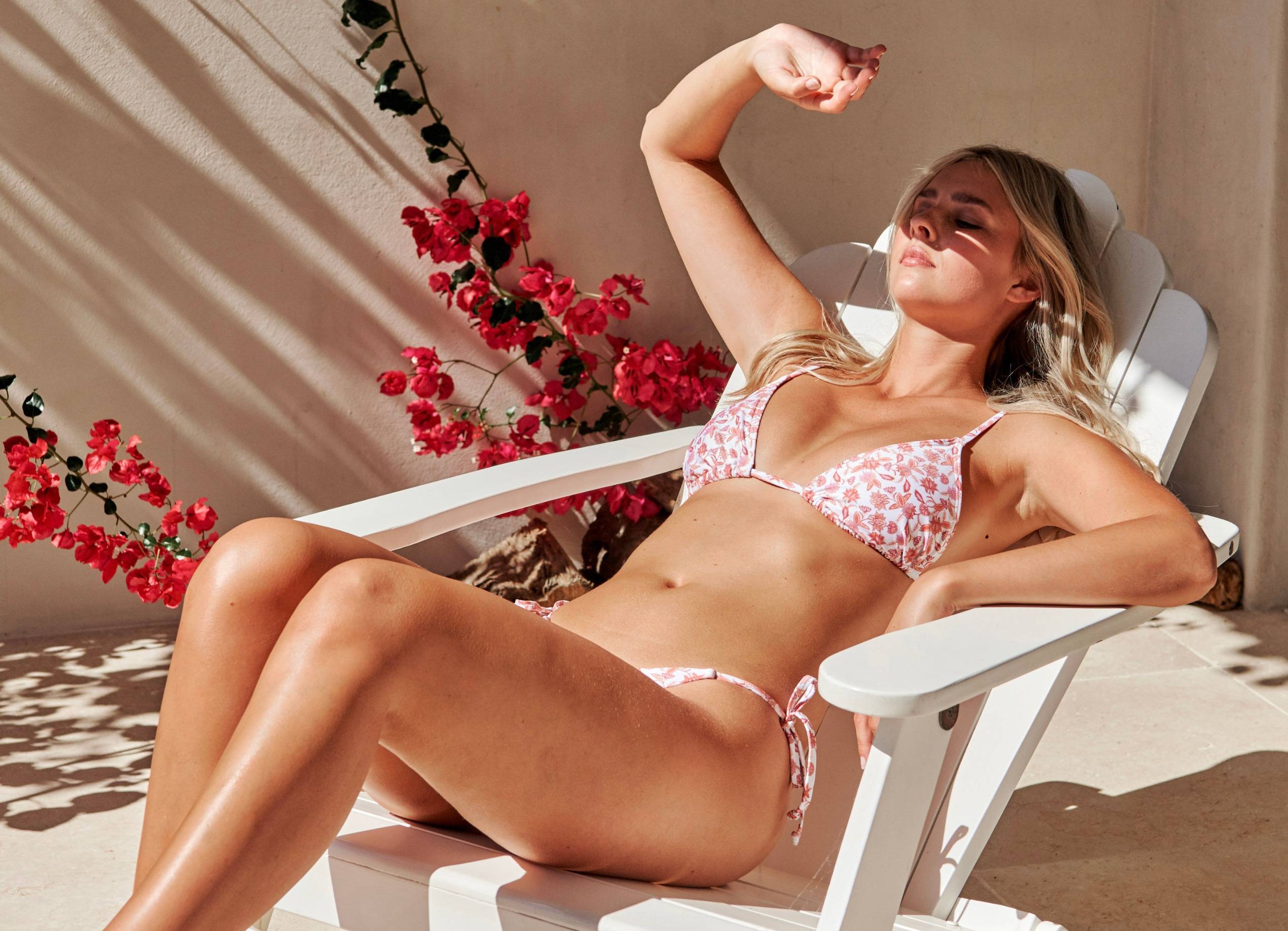 Our romantic Peony print signifies the beginning of longer days and warmer nights where you relax into aperitivo hour in the back garden. Salty hair and fresh faced after a day well spent, the lush floral fragrance fills the air as you sit back and daydream on the fun-filled days ahead.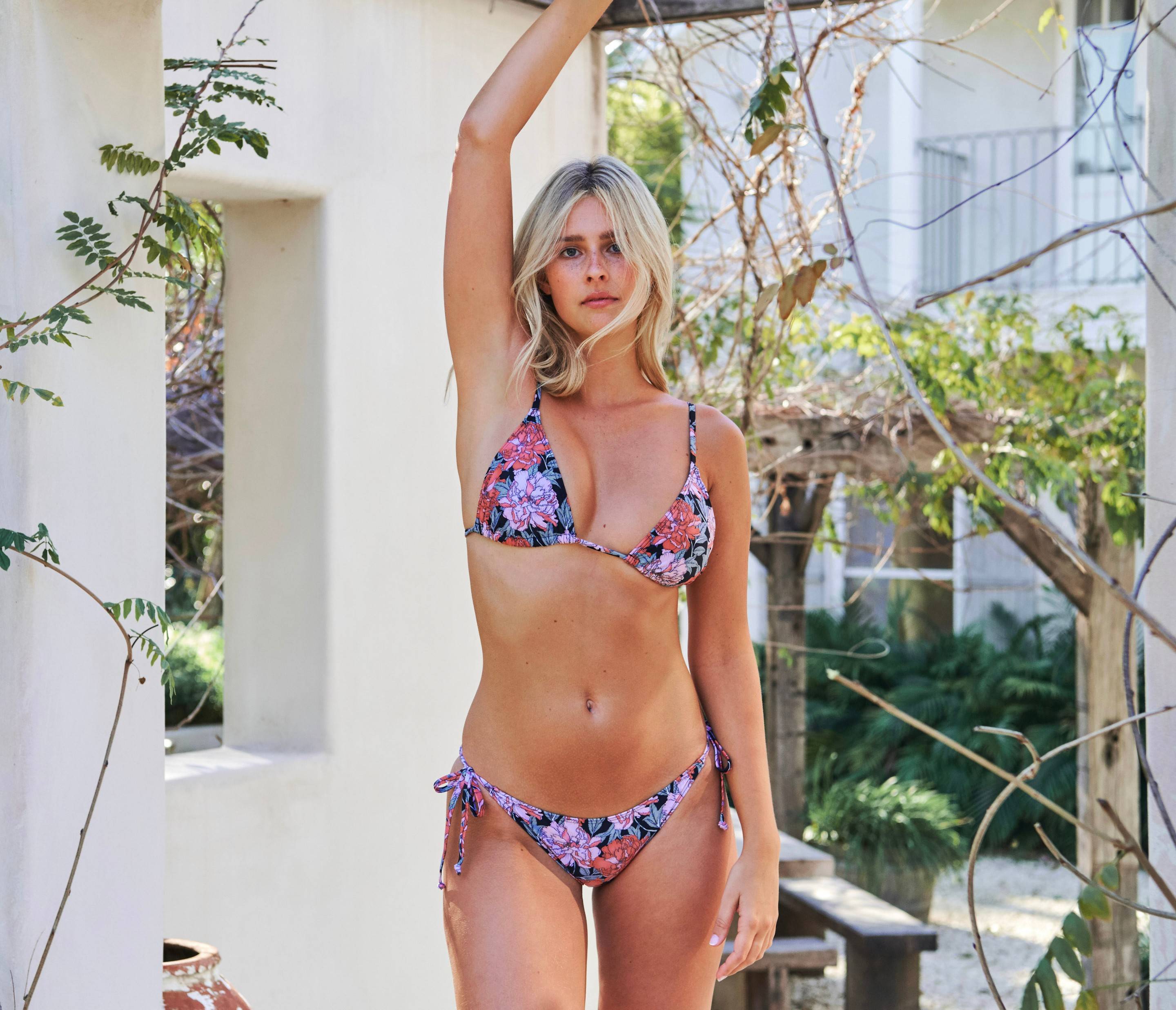 Our feminine Mia is an eclectic, provocative, novel, read in a charming, colourful alleyway in Porto. Free-spirited with no place to be, you're taken on twists and turns of a bohemian adventurer, who has an intense desire to live in every moment.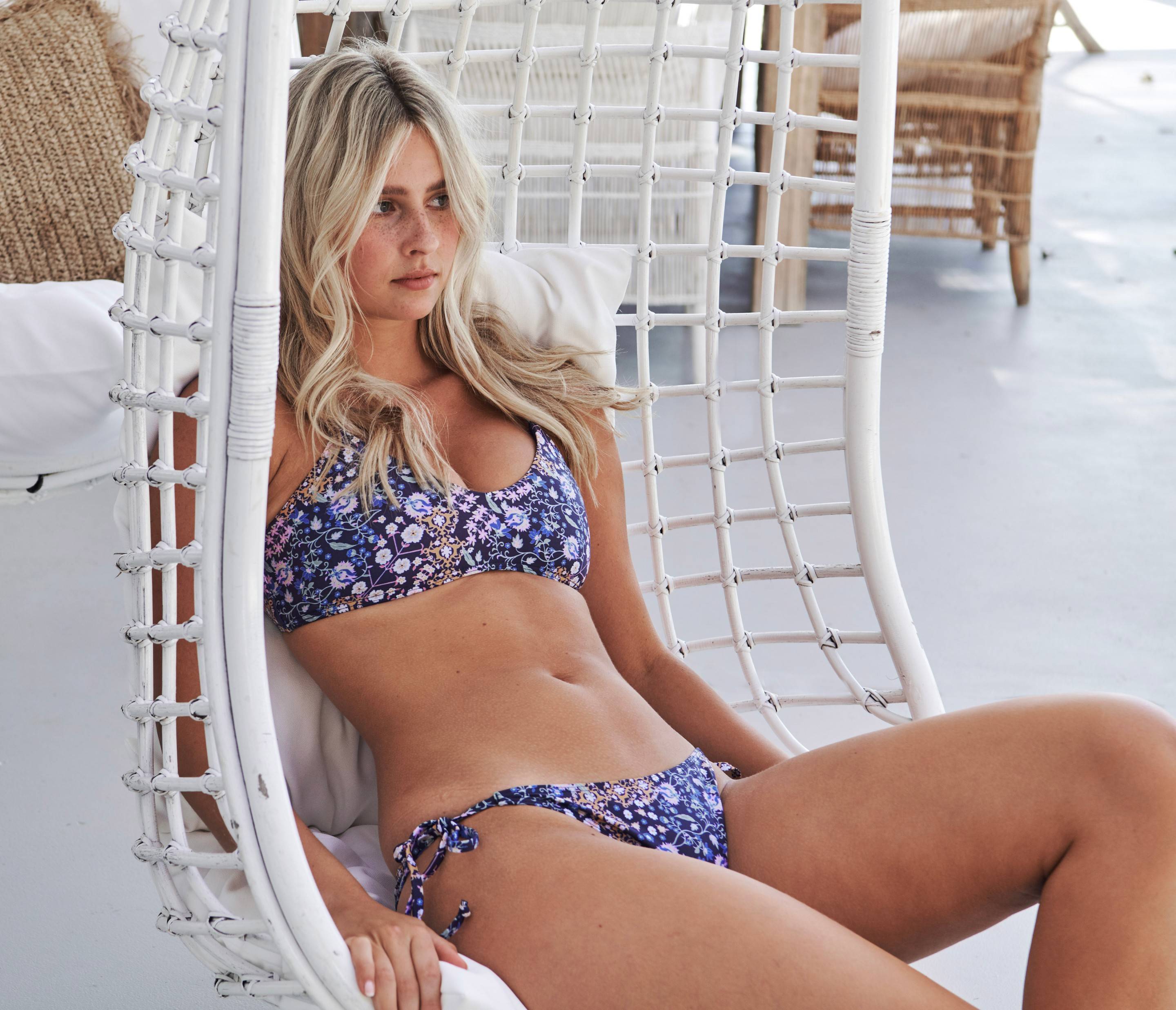 Siena is the idyllic hues of a Santorini sunset over the white washed cliffside buildings of Oia. The warm summer breeze and the vibrant colours slowly mellowing in the distance during this magical hour of the day when the light makes everything look more beautiful.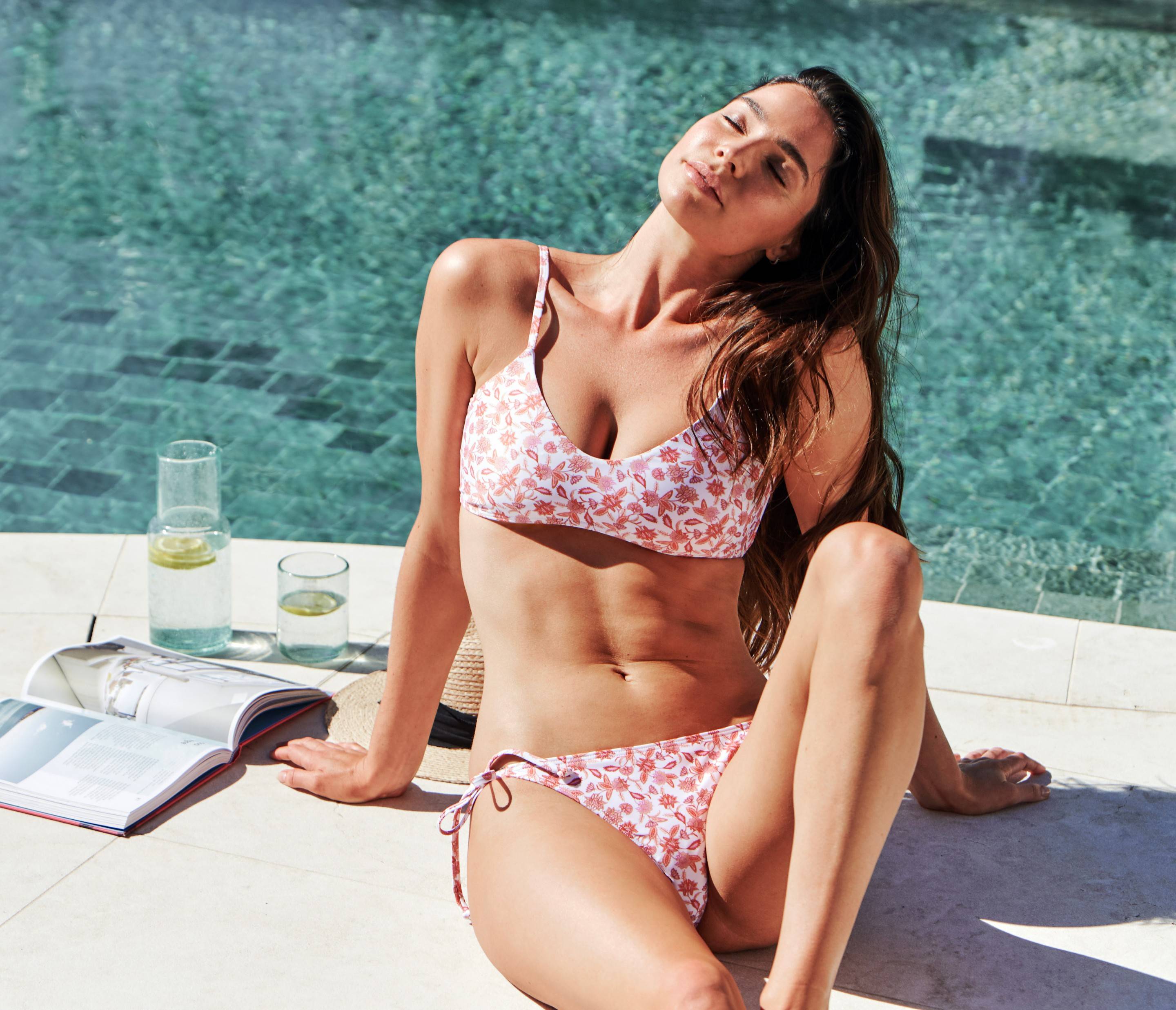 Our Lola print captures a scene from a warm Mediterranean day. You're transported back to sun drenched landscapes, where afternoons are spent drifting in cool, turquoise waters. The golden light tanning your skin as you reside to your flower-filled terrace, sipping on limoncello spritzers until the sun goes down.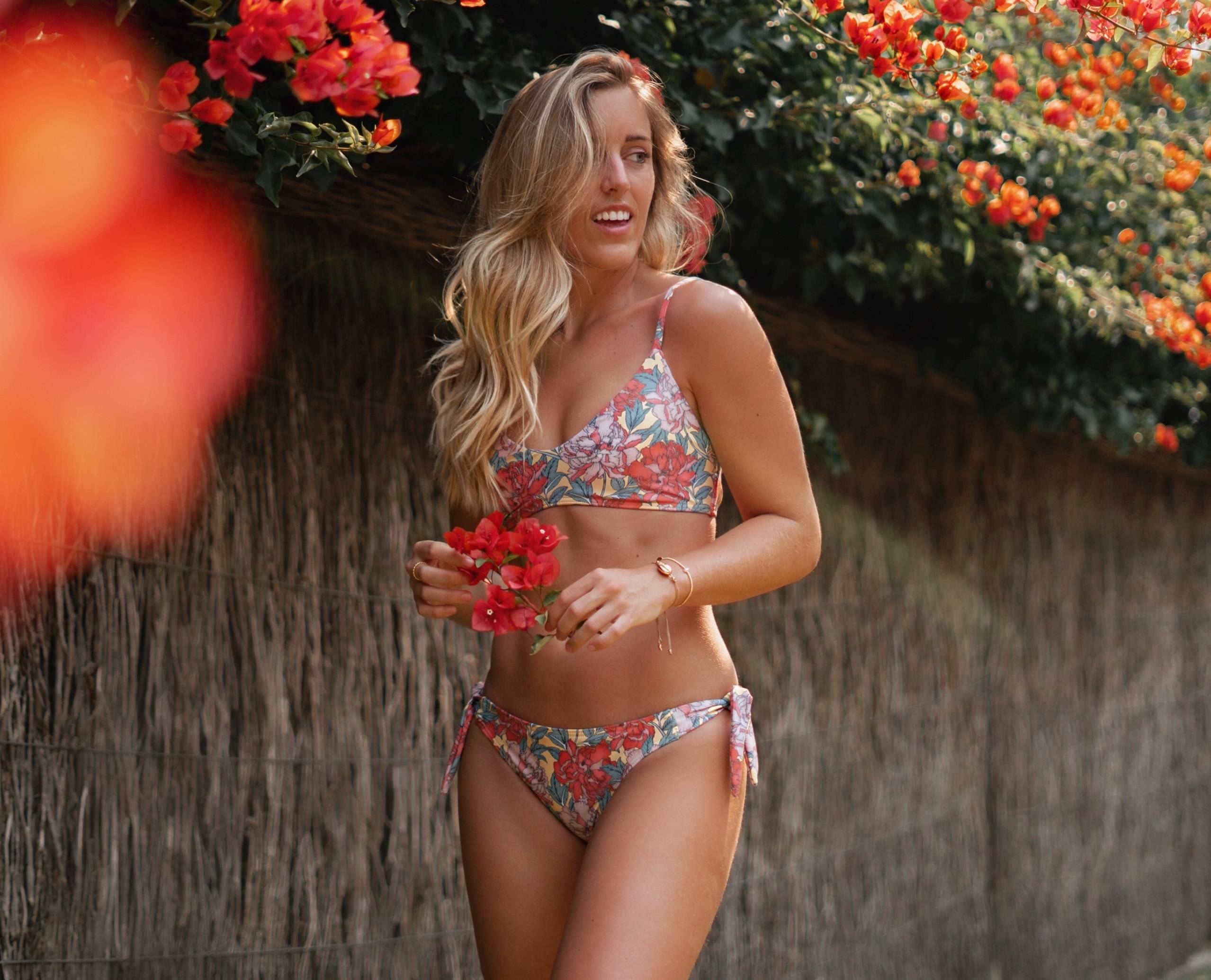 Bodhi illustrates a balmy summer night in Santorini. Where candlelit dinners illuminate the shades of pink bougainvillea blushing in the distance. While the sea breeze softly cools your sun-kissed skin, you enjoy delicious local cuisine as you reminisce on endless days spent bathing on the black sand beaches of one of the most magical islands in Greece.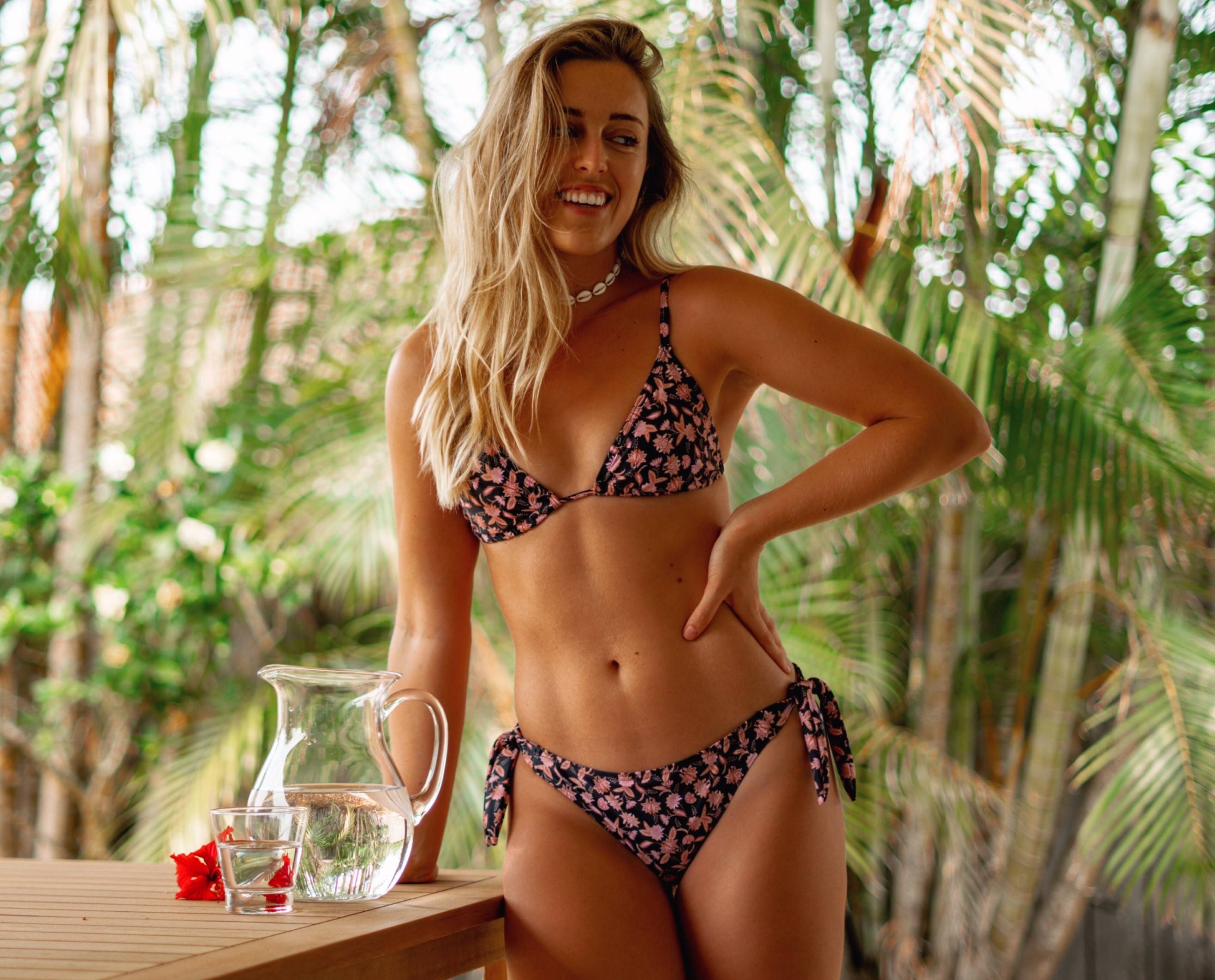 Each piece from our Summer Nostalgia collection has been designed with consideration for different shapes, all with adjustable straps and tie-side bottoms. A strong focus has been put on the quality of fit, an aspect incredibly important to us.
Our classic swimwear styles keep tan lines to a minimum and cater for a range of coverage options to give you your ultimate confidence. The collection includes bikini tops - a classic triangle top and bralette top. The bikini bottoms have options of a full, medium or cheeky pant.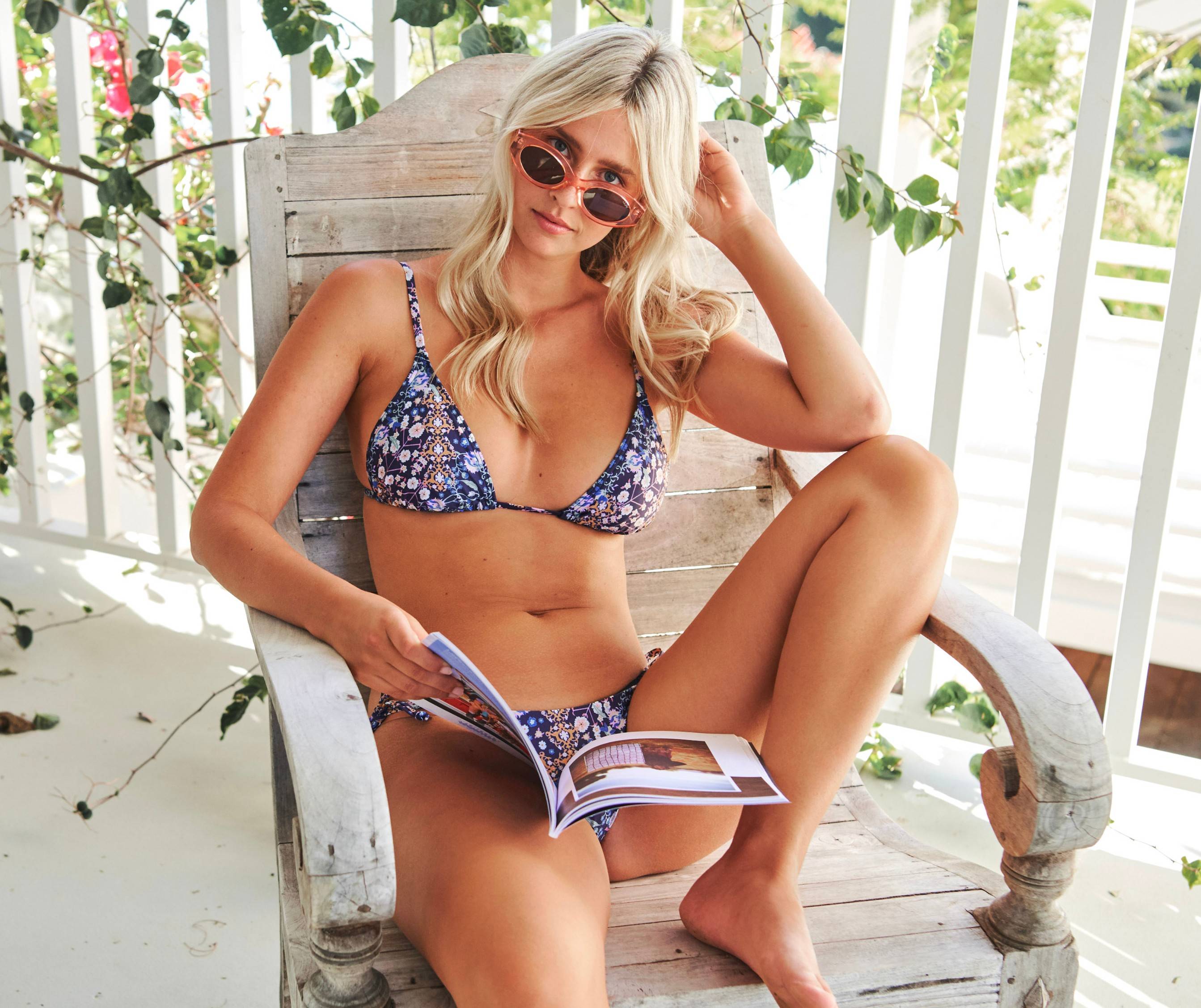 SUMMER WITH ISLA IN BLOOM
Isla In Bloom Swimwear places a huge importance on the environment. We use soft sustainable Italian-made nylon fabric over polyester. A fabric of beautiful quality which is exceedingly better for the environment. Our unique pieces are for those who appreciate swimwear made consciously.
Summer Nostalgia is a must-have for your holiday suitcase this season and is awaiting your favourite seaside destination. Get ready for summer with Isla In Bloom. Sunshine awaits you.

View our Summer Nostalgia Collection here.